Back Office
Industry-leading Back Office system that allows you to automate tasks, increase productivity, client satisfaction, and revenue
Request a demo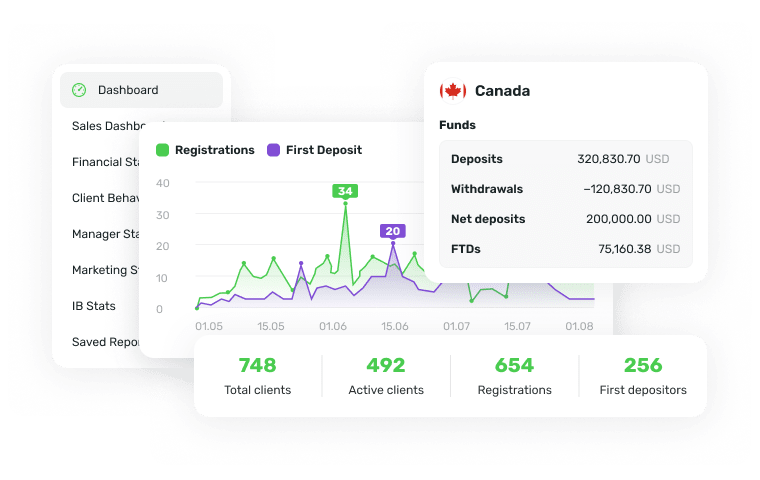 What is it for?
Storing and working with client data; documents, contact details and transaction history
To help your sales team quickly respond to clients wants and needs
For companies who want sophisticated and specialized customization
For companies who want to work with less developers. You don't need an IT department
To free up your employees' time by reducing the steps needed to complete daily tasks
For all departments and offices worldwide to easily work together in one place
With our Back Office CRM you'll get to enjoy automation across all departments. Save your time and increase your potential to earn more money now!
What includes
Work with clients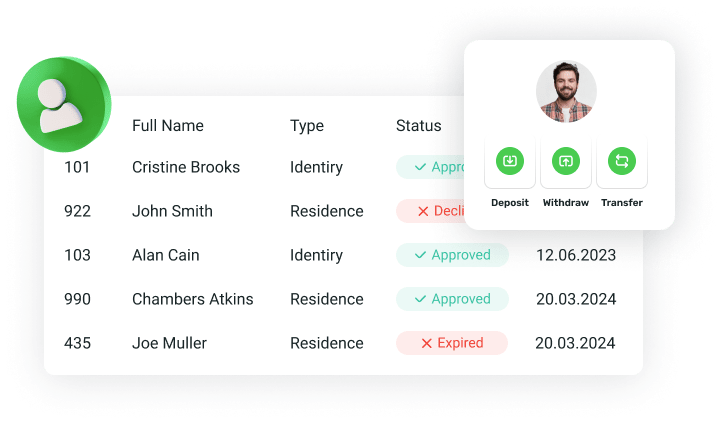 Work with clients
Customer registration notifications and callback requests
Sophisticated client categorization system
Current and historical client transactions on trading platforms
Easy management of IB and Affiliate networks
Mass mail or target market emails toward your clients
Work with documents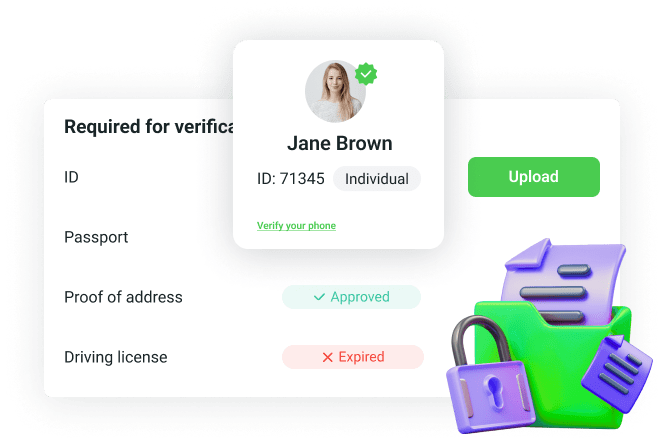 Work with documents
Storage all verification documents safely and securely
Important document expiration notifications
Notifications for daily outgoings and incomings
Simple UI displaying all documents that need attention
Automation and facilities
Automation and facilities
Built-in algorithms for targeted marketing campaigns
Generation of CySEC and other important internal financial reports
Automated e mail system
Translate your entire website and campaign pages into any language
Creation of specific accesses, tasks, and requests for all departments without leaving the CRM
Why it is valued
We have been working in forex for 10+ years, and know exactly what you need from forex CRM software to thrive!
As we work with CySEC regulated companies, our forex CRM addresses the demands of the regulatory environment - phone calls can be stored, evidence that company documents have been accepted are attached to the client profile and your back-office department are automatically notified of the expiration of important client documents. We also offer the full CySEC questionnaire within our
Client Area
(which we update as per the circulars) just in case your marketing or compliance department missed anything.
Want to radically change the way you do business?
Request a demo