CRM Features
Welcome to the most feature-rich CRM on the market
Request a demo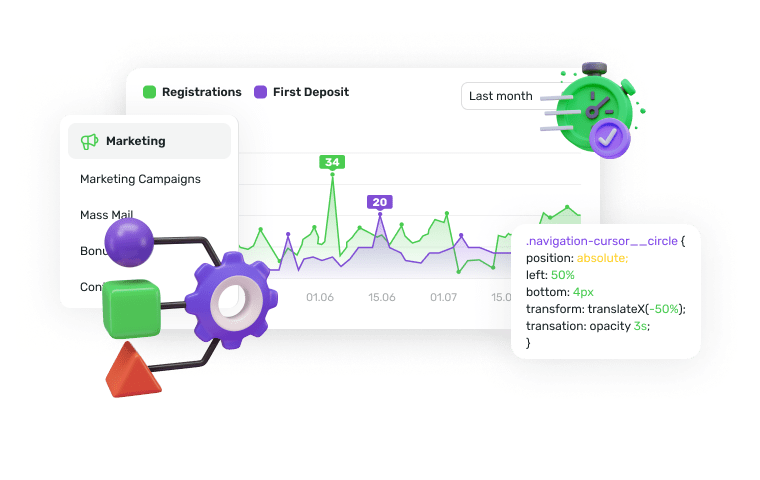 We work hard to offer you the features you need to take your brokerage to the next level and
to develop the finest forex trading CRM and back office tools on the market. Each and every one of our tools was developed as a module, meaning that they can quickly and easily be added to your CRM. This means that you're not forced to pay for a tool you don't use,
and if there's something missing that you see as vital to your business, get in touch
and we'll work together to develop it.
Integrations

API

Trading platforms

Financial

Reporting

KYC

Communication
Take your customer service to the next level