Tiered Loyalty Program
Support your clients, reward their success, and help them generate income with our innovative tiered loyalty program.
Request a demo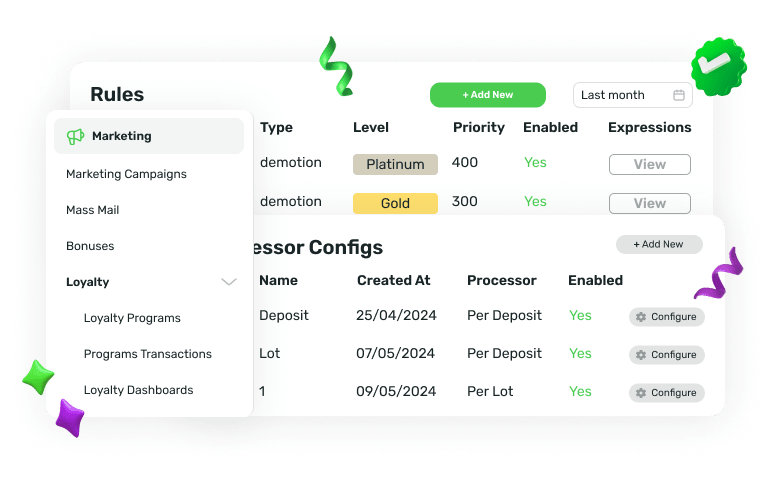 Why do you need a loyalty program?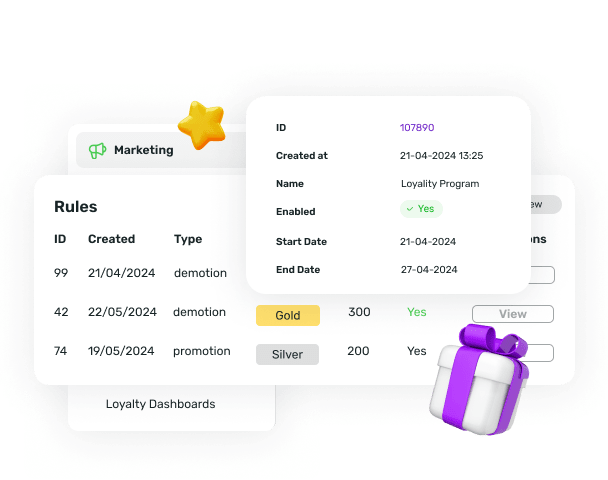 Our loyalty program takes client retention to another level, differentiating us from other Forex CRM providers. We designed this program to help you attract and retain customers, long after they start trading with you.
The system is a tiered, customizable scaling program designed to reward traders for trading more frequently, by giving them points which can be redeemed for real cash.
How it works
1
Traders earn points for every trade they place. The more trades the trader places, the more points they receive. As they gain points, they climb a scaled system, and their rewards increase.
2
Once a trader accumulates a certain number of points, they advance to the next level. They might start as an 'Associate', progress to a 'Trader' and then to an 'Expert', for example.
3
The higher the level, the higher the multiplier applied to the number of points per trade — meaning that a consistent 'Expert' trader will earn more points per trade than an occasional 'Associate' level trader.
Discover our Tiered Loyalty Program