Blog
Why forex brokerages need a CRM tailored to their needs
Helpful advices
21 September 2022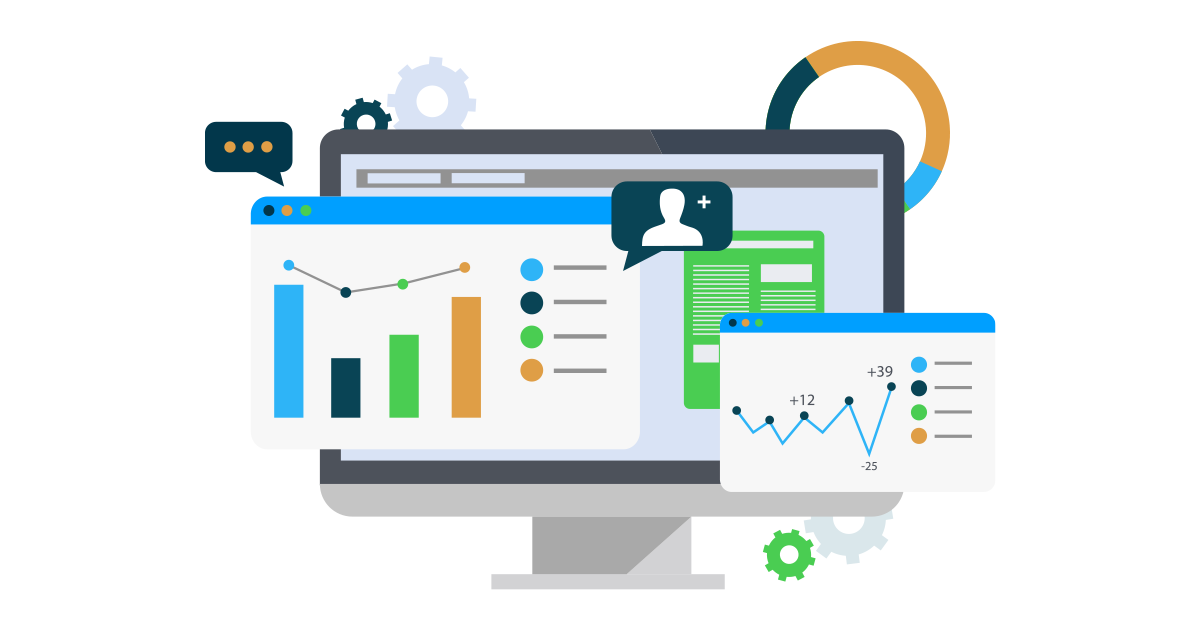 Forex brokerages have a specific set of requirements that can only be addressed by a CRM designed from the bottom up to service their needs.
At FX Back Office, we develop fully-customizable CRMs for the forex trading industry. Brokerage firms, and their clients, have a clear set of industry-specific needs that many CRMs fail to address. With decades of experience of working in the trading industry, specifically in software development, our teams have created what we believe to be one of the industry's best tech tools.
So, what exactly do forex firms need in order to make the most of their business?
Compliance tools
Every forex brokerage has to report to an overarching financial authority and to meet certain requirements. A CRM can be a great tool to help meet your reporting responsibilities. By integrating the CRM with third-party KYC/AML software, the CRM can allow you to quickly and efficiently ensure that your duties are met when onboarding new clients. In terms of reporting to financial authorities, our forex CRM can easily be configured to generate a wide range of reports. These can even be automated and be instantly sent to a number of email addresses. As a result, much of your reporting requirement can be met with a few clicks.
Managing your introducing brokers (IBs)
A brokerage firm is all about its networks, whether it's introducing brokers (IBs) or affiliates. A trading-specific CRM allows you to manage your stakeholders from within the system. Our powerful algorithmic tools allow you to offer multilevel partnership programs, create different IB schemes and to provide a full range of services to your brokers in a user-friendly environment. Transfers, deposits and withdrawals, referral commissions and more are all offered. You can also tightly control your internal access to vital client data.
A 360 view
A great CRM allows you to fully understand what's happening within your business. We've already covered our reporting solutions, but a CRM can do much more. Sales departments can benefit from in-depth customer information, including activity, to help them identify clients that might be receptive to buying premium products, or additional services. Marketing departments can access powerful tools to help them promote the business. Detailed monitoring of your client's activities can allow you to see exactly what's happening at any given time. These tools, the data the CRM holds and the reporting functionality allow users to get a 360-degree view of their business quickly and efficiently.
Transparency
Activity logging is vital for users of a CRM. Our CRM gives you the ability to monitor and log all the actions that take place within the system. You can observe what your clients are doing, what your staff members are doing and the changes they're making. As a result, any action that affects your business takes place in an entirely transparent environment, allowing you not only to understand what's happening, but to quickly address causes for concern or other issues.
Total control of your data
Our development teams have created an incredibly secure system, one that allows you to store you client data with absolute confidence as it's vital to ensure your clients' privacy and to secure your own. Permissions and access rights can be controlled, meaning that only certain members of staff will have the ability to view sensitive material, both yours and your clients'. Operating through your own secure servers, your vital business data, and that of your clients, will remain safe from external attack and tightly controlled from within.
Third-party integrations
Brokerage firms need to make use of a wide range of third-party software across all their departments. Our CRM can be fully integrated with industry-leading software, from VoIP platforms, to KYC/AML systems, to leading trading platforms and more. The majority of these integrations will allow access to all the functions offered by the third-party software. All of this means that your teams will be able to work quickly and efficiently from within the CRM.
The ultimate trading solution
We believe that our CRM is the ultimate tool for brokerage firms. Capable of supporting your business in a wide variety of ways, the CRM is a vital piece of your business.
If your CRM isn't doing it for you, it's time to look elsewhere.