Blog
Reducing costs in the face of inflation
Helpful advices
02 September 2022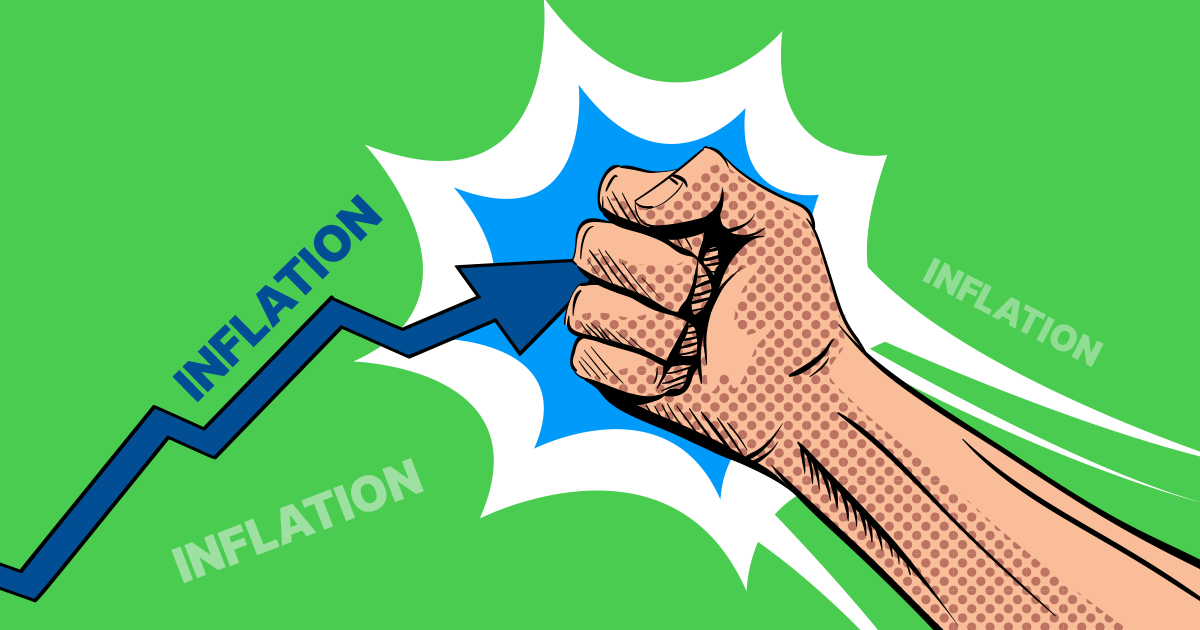 There are many things in business that we can try to control, there are others that we simply can't. Inflation is one of the latter. It's entirely out of our hands, but it can have an incredible impact on your business.
There's only one thing to do when facing rising costs, and that's to take a look at what those costs are and how you might reduce them. So, here are our top tips for reducing costs without impacting on your services or products.
Go paperless and reduce office expenses
OK, you should have been doing this a long time ago, but perhaps now's the time to get serious. With so many great programs designed to declutter your work life, sync documents and generally digitize the office, there's little need to use paper any more. Take a look at your office supply costs. You'd be surprised how much pens, paper, toner and more can cost. You don't need it, you just think you do.
Look at your insurance
Insurance is something you can't escape. But … when was the last time you actually looked at your insurance policy before renewing it? Markets change, prices go up (let's face it, they rarely come down). Perhaps now's the time to speak to a consultant or broker and see what they can do for you. If you're a small business, investigate if you can bundle your home, car and business insurance.
Look at your rental costs
Could you get away with downsizing? Can you try to renegotiate your current lease? There's always alternatives out there, if you've got that conference room you never use, perhaps it's worth looking around for somewhere smaller. Many experts claim it's good to let your landlord know you're looking around. You never know, they might just offer you a better deal.
Increase productivity
Our forex CRM is designed to help people work faster, without sacrificing accuracy or quality. By streamlining the working day, you'll get more out of your staff, while also reducing the headaches they have to go through by using clunky, challenging systems. It's the best of both worlds.
Hire an expert
OK, this is the old "Spend money to make money" argument. There are people out there who are experts at reducing costs and waste when it comes to management and business practices. Now might be the time to hire a consultant and see what they have to say.
Get social
Your marketing budget. Look at it. It might well be worth readjusting your budget and targeting social media. Perhaps you have a loyal following. Engage them. Get creative. Create content around your product, your staff, your community. Think out of the box and see if you can reach out to people without spending huge amounts.
Recurring costs
Recurring costs can often be small, but they can add up. Are there any subscriptions or services that you signed up to that once looked good, but that you don't actually use? If you haven't made use of something you're paying for a month or two… bin it. It's a waste of money.
Hold a meeting
Involve your staff. Explain the situation to them, be as clear as you can be without putting the fear of God into them. Brainstorm for ways to bring in more money, or to cut costs. Ask your team leaders to go away and think about it. Don't put the pressure on, you're trying to stimulate their creativity, not have them immediately open up LinkedIn and start looking for new jobs.
Look at your staff
We're not talking about layoffs here, we assume you've already considered that. We're talking about making the most of your staff's skills. Is there something they'd be better at? Is there something you might want to outsource to a freelancer to allow you to redeploy staff members? Your staff all have different skills and talents, consider moving them around, or coming up with ideas to let their abilities shine.
Look at your suppliers
Revaluate your suppliers. Take a look at what you're getting for your money and see if there are better deals in the market. Approach new suppliers, try local firms. Talk to your existing suppliers and see if there are deals to be made. We often assume that costs are costs and that they're inflexible, but that's not always the case. This is where long term relationships come into play, perhaps there's room to negotiate.
The takeaway is that you need to challenge your assumptions. Too many costs get signed off once they've been paid for a long time. Prices change, needs change. Stop, take a look at everything you've been paying for and reassess. Pause and make use of all your resources, including your staff.