Blog
It's all about the customer
Helpful advices
27 April 2023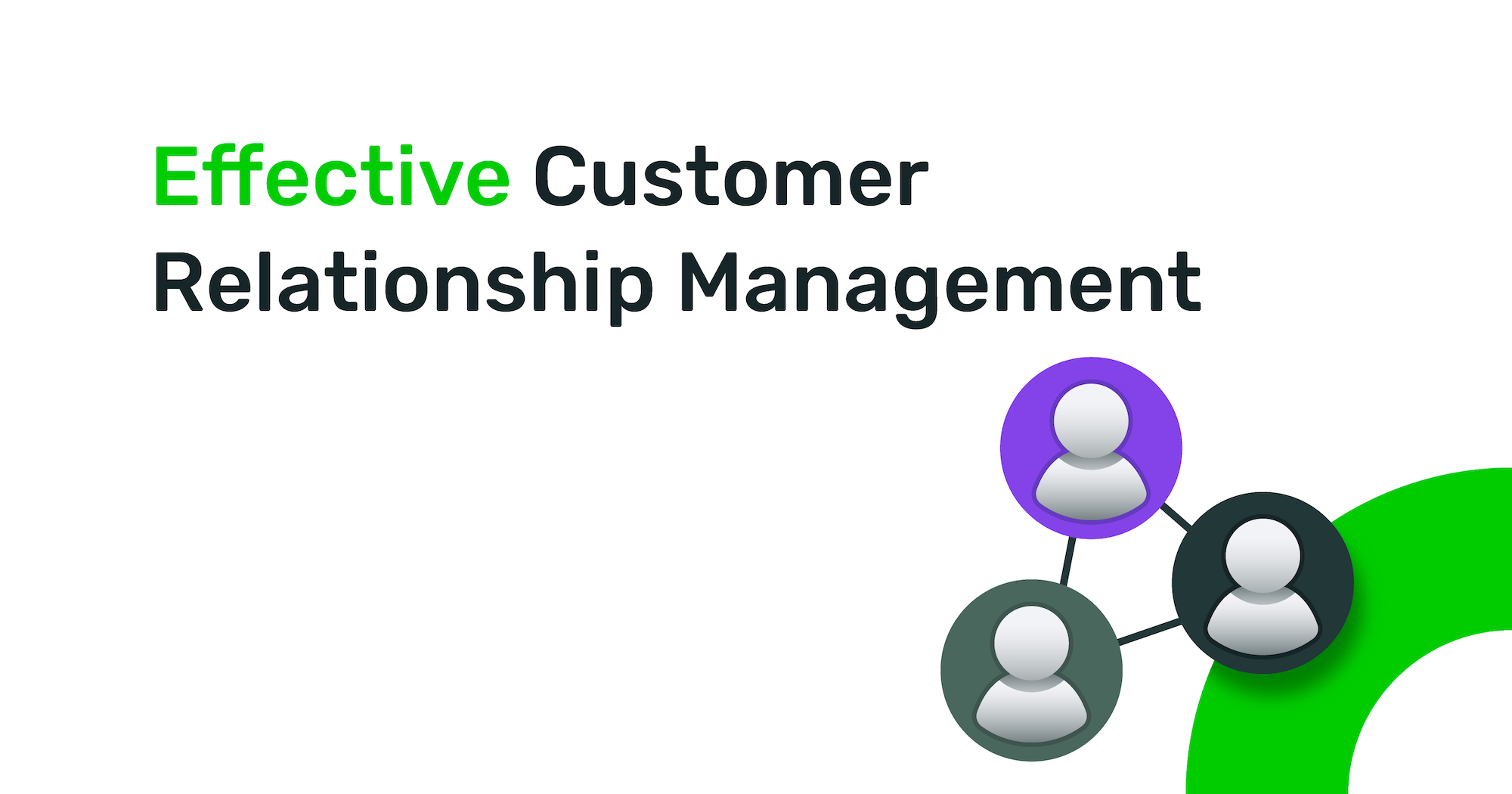 The customer, the client, is the most important single factor when it comes to running a successful business, they can make or break any company, of any size and great CRM is vital.
"The customer is king." We've all heard this clichéd saying time and time again. While there are certainly times where customers might be in the wrong, it's nevertheless true to say that customers are the lifeblood of any business. And Customer Relationship Management (CRM) is vital … here's why.
Understanding your customers
As you interact with your customers, and gain insights and data from them, you'll be able to build a 360-degree picture of who they are, what they want, what they might need, how they see your business and much more. With this information, you'll be able to better address their problems, present solutions, suggest products and anticipate their needs. This will allow you to satisfy your customers, upsell your products and address future demand.
The key is to keep all of your information relevant and centralized in a single, comprehensive CRM system, allowing your sales, development and marketing teams to better do their jobs. In addition, the feedback from your existing clients can help you to evolve your business and products to better place you in a position to attract new business as well as making clients feel truly valued.
Increasing your client base
As we've hinted at, CRM should also be geared towards attracting new clients. With your understanding of the market and your existing client base, your sales and marketing teams should be able to reach out to potential clients, leveraging your data and understanding to present your company as a great resource that's able to offer a better service, or product than the competition.
Inspiring loyalty
Today's customers are highly likely to shop around before they buy, and they're also more likely than ever before to move to another company if they have a bad experience. There's only one exception to this rule: If a customer feels loyal to your brand, they are much more likely to forgive a bad experience and to reward great service with positive reviews and feedback. How do you maintain great customer loyalty? Through great service, and great service comes from understanding your customers as we've outlined above.
Cost reductions
We've already spoken at length about the importance of client retention, and that's a subject unto itself. Essentially, retaining your clients costs you significantly less that going out to find new business. Keeping your existing clients happy through the leveraging of your data will save you time and money. The numbers vary, but some reports claim that just a 5% uptick in customer retention can increase company revenue by 25-95%, though we'll admit that that's a big spread, nevertheless it's something to take note of.
In addition, effective CRM software will allow you to speed up your processes, through automation and centralization. You'll be doing less manual work and therefore will have more time to get down to business.
A caveat…
None of the above is possible without great customer service.
If your staff don't respond quickly and efficiently and client issues, or don't approach client relations with a positive, problem-solving mindset, all of the above is almost worthless. Your staff are your first line of interaction with your customers, find good people, teach them the importance of customer service and watch your business grow.
It's all about you
Or rather, it's all about the brand. That seems like we're backtracking on our opening, but we're not. All of the above – with the exception of cost reductions – feed into the creation of a strong brand identity. If you can understand your customer, meet their current needs and anticipate those of the future, if you can create a sense of loyalty through great products and great service, you're simultaneously building the foundations of a great brand. And great brands attract customers.