Blog
How do I migrate to Fx Back Office?
Helpful advices
30 September 2020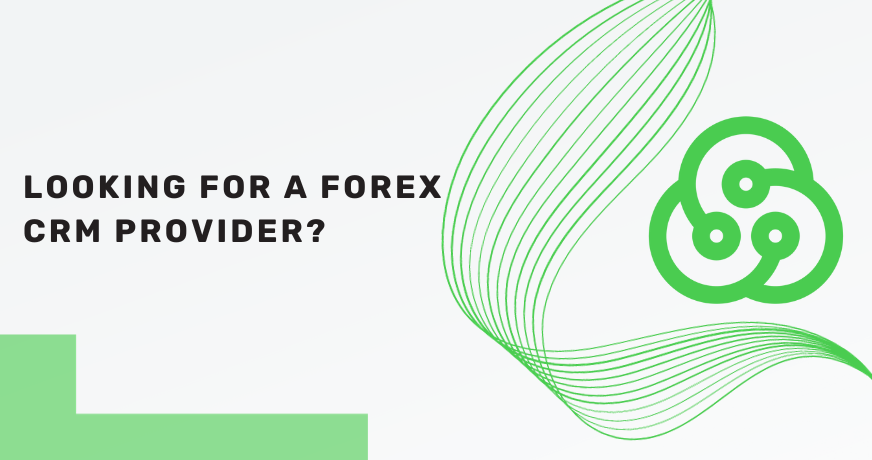 In last months blog post, we discussed the finer details of how to move from one Forex CRM to another seamlessly. Now that you know how to identify a Forex CRM provider that knows what they're doing when it comes to migration (as opposed to one that doesn't), the next step is learning the ins and outs of what exactly happens during the migration process.
This article is intended to give you a solid overview of a standard migration and prepare you for the move when you make your final decision to migrate to us.
Here are the 5 key things we do before the switch;
1. We look for the skeletons in your closet.
Every broker has skeletons in their closet - that's a fact! The skeletons we're looking for however, mostly relate to third party providers! Back when we first started migrating companies we would've nearly completed the switch, and almost always something would 'pop-up' at the last minute! Whether this was an outsourced Cashier system or third party copy trading software, it affected our completion dates, pricing and work process - but by having this experience, and knowing the right questions to ask before we start migrating, got us to the point today where there is no migration we are unprepared for. So, our first port of call is identifying all the third party software you use, checking if we are already integrated with those providers, giving you time and price estimates for the integration of them if not, and making sure they won't affect the integrity of your CRM.
Getting all these ducks in a row before pressing forward with your Forex CRM installation is absolutely essential, as it saves us time and potentially saves you money. First and foremost, we will have a lengthy discussion with you regarding all of your third party solutions and come up with the fastest or best way to handle the implementation of them.
2. We cater to the data.
Moving CRMs is one thing- moving properly with no issues is another. One of the worst possible outcomes you can have when changing Forex CRM providers is lost or missing data. You need to know your client data is in safe, trustworthy, and capable hands.
Before moving your data, we'll make sure that the legalities are taken care of and the proper NDA's are in place. We will ask you for access to your current CRM - and we will take our time reviewing and comparing each and every aspect of your set-up. There will be no stone unturned, no man left behind - we carefully examine everything you have and decide the best way to organize your data within our solution. Then, we will give you a detailed price breakdown of what we need to do to make sure that the data you have stored is matched correctly within our system.
There are two ways we can migrate data. To keep costs down, we offer you the opportunity to do some of the migration manually. This option works nicely for smaller companies with light workloads and tighter budgets. The other option is we handle the entire migration ourselves - which is usually the preferable option for larger brokers. Before we do any of the above, we make sure you understand the timelines involved.
3. We give you realistic timelines.
After evaluating what needs to be implemented regarding your third party providers (and created regarding your data matching analysis) we will give you a realistic timeline for the set up of your new Forex CRM system. Timelines range from 1 week to one month depending, and although you might want to set-up faster, we can't stress to you enough how important it is that the move is done professionally - with no steps being missed or data falling through the cracks by trying to rush. We include a testing period in our timeline estimates allowing you to check and confirm everything is in perfect place before we proceed. We may finish earlier than the estimates we give you, however we will never finish later than we said we would.
4. We set-up, we train and we test.
We don't leave you to your own devices when it comes to setting up your Forex CRM solution. We are with you every step of the way. We will take you through the process of setting up your automated emails (there are over 50 auto e mails at fxbackoffice), help you outline your live and demo account settings, assist you with the set-up of your IB system and structures, and demonstrate how to define permissions for all of your employees. We don't just do it for you, we train your team how to do these tasks themselves in order for you to have a clear understanding of how our back office system works- so you're able to do things alone later down the line.
Although we fully train your team before you go live, we've put an excellent support system into place incase you need assistance at any time. 24/7 support numbers, Skype, e mail, and a ticketing system where you can discuss new customizations or report any issues are all available to you within your package - not to mention our help desk, which explains in writing how to use any aspect of your CRM right on the page you're struggling on. Once we are satisfied that your team has a good understanding of how Fx back offices operates - we ask you to test the set-up and check that the migration has been successfully performed. If we are all on the right page... you go live!
5. You go live.
Going live with your new Forex CRM provider is a nail-biting time, we know! It's a different experience to your first Forex CRM solution because you aren't setting up from scratch - you're moving sensitive information and invaluable data that's taken you years to collect. We are known as one of the best Forex CRM providers worldwide, so rest assured that your data is not only in trusted hands, but is in experienced ones. We won't put you live unless you are 100 percent ready for it, and we are 100 percent happy. We've completed over 50 successful migrations and counting, and just by having a quick look on our testimonial page, you can see the caliber of clients we have dealt with and are happy with us. Some of the biggest brokers in FX can't be wrong now can they?!
If you have questions or concerns about your CRM migration - contact us today so we can put your mind at ease!