Blog
FX Back Office Teams Up with Sumsub to Enhance KYC Verification
Partnership
04 April 2022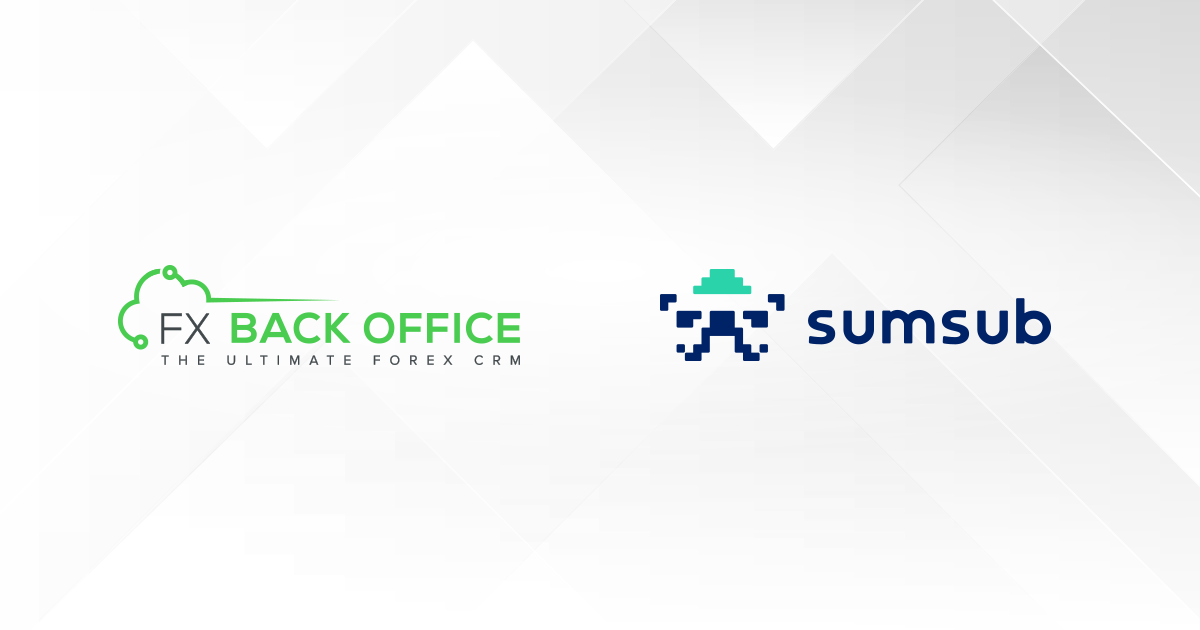 Limassol, April, 04, 2022 – CRM software provider, FX Back Office, is partnering with Sumsub, an AI-based solution for identity verification and anti-fraud automation, to integrate Sumsub's KYC/AML solution into its custom forex CRM platform.
Established in 2016, FX Back Office is a world class Forex CRM developer. Based in Cyprus, their team of developers leverage years of industry experience to create bespoke, entirely customizable CRMs that can integrate with the world's most popular solutions.
Founded in 2015, Sumsub is a tech company that helps businesses stay compliant with different regulations worldwide, steer clear of fraud, and verify clients easily with holistic KYC/AML and anti-fraud solutions.
"We are delighted to announce this strategic partnership with Sumsub. Sumsub's KYC and AML solution further strengthens our unique offering. Our CRM is a market leader and working with Sumsub allows us to widen our comprehensive offerings and to further enhance our unique solutions," – says FX Back Office Founder & CEO Dmitriy Petrenko. – "We're always looking for world class companies to work with, to integrate their systems into our CRM, and we're happy to be working with Sumsub, and to be introducing our clients to their solutions through our CRM."
"Partnering with FX Back Office is exciting for Sumsub, since we aim to support the best CRM and back-office software providers by offering holistic KYC/AML and anti-fraud solutions. We deliver robust identity verification, so FX Back Office can focus on enhancing their offerings for their expanding global clientele." – says Peter Sever, Co-founder and Chief Strategy Officer of Sumsub.
About FX Back Office
FX Back Office works with their clients to create custom front- and back-end features and experiences that are perfectly coded to address today's business demands. Working with the finest companies in the industry, FX Back Office is committed to creating systems that fully support the operations of international FX brokerages.
The company's unique CRM and back-office system can integrate with a wide range of programs, from industry-leading Forex platforms to world class VoIP services, KYC verification tools and more.
About Sumsub
Sumsub is a leading identity verification platform providing an all-in-one technical and legal toolkit to cover KYC/AML needs. Sumsub helps businesses convert more customers, speed up verification, reduce costs, and fight digital fraud. Relying on machine learning and artificial intelligence, its solution works globally, with support for 6,500 document types from over 220 countries and territories.