Blog
FX Back Office Showcases at IFX Expo 2022 with Big News
Helpful advices
23 May 2022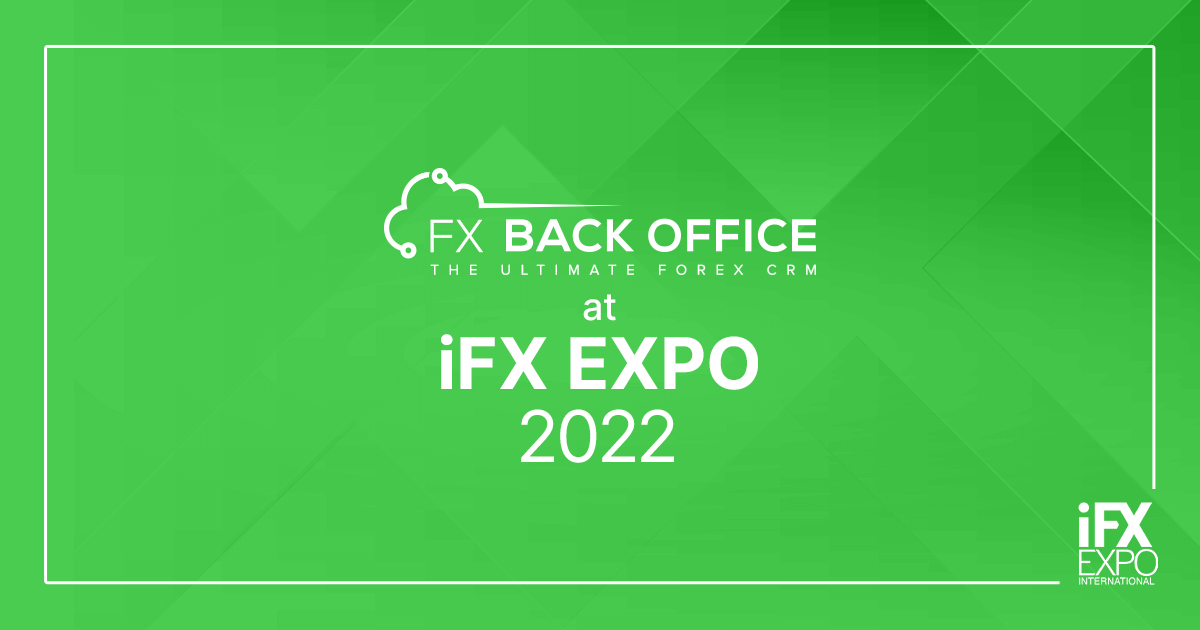 We're happy to announce that our team will be present at IFX Expo 2022, one of Cyprus' leading FX industry events.

We'll be showcasing our forex CRM, our Client Cabinet, its IB tools and PAMM system to industry professionals and stakeholders. We strongly believe that our CRM and its surrounding tools are the best in the business and we're eager to show it all off to attendees at the IFX Expo.
Our CRM and back office systems offer a wide range of capabilities, including:
An entirely customizable CRM area – it can do what you want, how you want it to
Customizable reports – drill down into the data to generate the reports you want to see
Third-party integration – connect our CRM with leading third-party programs, from VOiP clients to KYC/AML systems and work with them all from within one platform
Bespoke notifications – Create notifications for when a client's documentation is expiring, or when a prospective lead needs a call-back, the options are endless.
A comprehensive IB area – IBs will gain access to commission trackers, campaign tools and a wide range of account tools
We're excited to show off what our systems can do for forex brokers.
And now it's time for something entirely new…
We are over the moon to announce that our new mobile forex CRM app is scheduled to launch this June!
It's a game changer, FX professionals will be able to access our powerful CRM and back-office tools on the move.
We don't want to give out too many details just yet, but we couldn't keep quiet. We'll be releasing more information closer to the launch, so be sure to check in with us.
We've got so much to talk about and we'd love to discuss it with you, so from June 7-9, pass by Booth Number 74 at the IFX Expo 2022 and let's discover the future of forex!
Any questions? Don't hesitate to reach out.