Blog
Forex brokerages: Common issues, and how to address them
Helpful advices
05 October 2022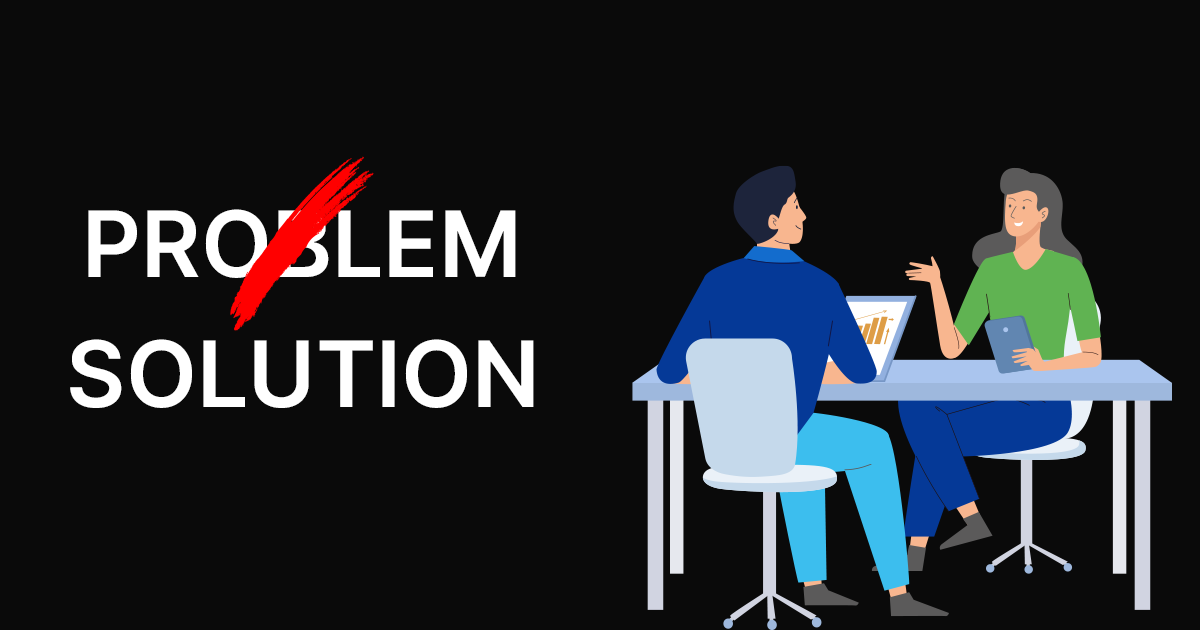 Forex brokerages are diverse companies, but there are some industry-wide challenges that they all face. Here, we explore just how we can help you overcome them.
Forex brokerages across the industry face a wide range of challenges. From dealing with regulations, to growing your business, to creating a robust trading infrastructure and more, there are certain issues that we call have to address.
Our customizable forex CRM has been built from the ground up to address the needs of forex brokerages around the world.
Problem 1: Dealing with regulations
Forex brokerages often work with partners and clients around the world. They all work under different regulatory jurisdictions. Added to that, international regulations are becoming tighter and more complex. Over the last decade, various bodies have added to the administrative work needed to ensure that you're in compliance with everybody you, or your clients, work under. Reporting as required by the regulatory bodies is something you can't ignore.
The solution
Our customizable forex CRM is designed to assist with a wide range of regulatory issues. By offering a KYC/AML element to the Client Cabinet, we've allowed clients to upload documentation quickly and efficiently, allowing them to onboard clients, fast. The Client Cabinet also includes the questionnaires required by many of the leading regulatory bodies, ensuring that brokers are selling the correct product to the correct customer. The CRM itself is an incredible resource, our user-friendly UI allows you to navigate through stored documentation and records with ease and our system allows you to generate a wide range of custom reports. These can be automated, so once the parameters and requirements have been set, taking care of much of your reporting burden.
Problem 2: Retaining clients
The forex trading space is fiercely competitive. Every company is offering challenges, incentives and deals to convince traders to join their firm. It's natural, and it's not something that's going away. As a result, brokerages have to be careful to retain their existing clients, while doing ever more to reach out to potential leads.
The solution
Presenting a solid solution, one that addresses all of you clients' needs is a sure way to attract new business. However, what it also does is satisfy existing clients. There are countless studies that illustrate how expensive it is to find new clients when compared to retaining existing ones, and even more highlighting the benefits of long term loyalty. Many studies have found that it's 5x more expensive to find a new client than to retain an existing one. Once you're confident of being able to retain your clients, then you can head out and look for more.
Our forex trading CRM has a range of benefits that are sure to keep brokers happy. From in-depth reporting tools that allow them to analyze their business, to 24/7 customer service, quick onboarding tools through the Client Cabinet, a range of automated services and more, our CRM is a comprehensive package. We also offer a range of marketing materials designed by industry experts that can help them market their own business.
Problem 3: Reputation of forex brokers
Let's be clear. The trading industry has a questionable reputation. From issues with licenses to companies operating in questionable jurisdictions, for a time it was a little like the Wild West out there. Thankfully, things are improving, regulations are tightening and firms are taking their duties seriously. However, questions still remain about much of the industry.
Solution(s)
There are three solutions for a forex brokerage when considering this problem. We can help you with one, possibly two.
Firstly, only work with reputable partners, from payment service providers (PSPs), to banks, to money managers. Find licensed, qualified individuals or businesses at every point. If you worked with trusted partners, clients are more likely to trust you. We are a reputable, established firm.
Secondly, and here's where we really come into play, work with industry-leading tools. Investing in industry-leading tools and platforms and supporting your traders is key to gaining a reputation within the industry as a serious player. Our CRM is trusted by brokers around the world and our reputation for reliability, innovation and ease of use is second to none.
Finally, be accountable, be contactable and be present. Post on social media. Leave your contact details – including your physical address - prominently across your site and social channels. Don't make ridiculous claims in your marketing material. Seek testimonials from real clients. Collaborate with clients to produce interesting content to show your links within the industry. Address your client's problems and needs.
Problem 4: Marketing your forex brokerage
We've hinted at the competitive nature of the forex industry and the challenges that presents when growing your business. Facing stiff competition, you'll need to become active and market your services to the wider industry.
While many of these activities have to be done through traditional means, a great CRM does present a range of advantages.
The solution
Our forex and trading CRM offers a range of tools that your marketing and sales departments can benefit from. These include in-depth statistics on what actions your traders are taking within the CRM and what products they've requested and are using. All of this will allow you to better understand what benefits you can offer to your brokers, and how you can leverage these across your marketing materials and efforts. Our CRM has an outstanding reputation in the industry. That's something you can put front and center in your marketing efforts.
However, there are some things we just can't help you with. There are the old classics of attending conferences and getting out and meeting people within the industry. If you're a successful brokerage, perhaps there's an opportunity to talk at a conference. Alongside the traditional routes are digital efforts such as maintaining an active social media presence.
One factor that's a little harder to quantify is search engine optimization (SEO). SEO refers to how efficiently your site can be ranked by Google, or other popular search engines. The better your SEO, the higher you'll rank in organic search results. The key to ranking high is to create original, interesting content on your site, or blog, linking to relevant external sites and to articles or pages within your own site. You can also explore link building, which is when another – industry-relevant – site links to yours, perhaps through content you've created for them. There are just a few hints on how to work with SEO.
Problem 5: Infrastructure
Advancing tech and evolving products and services require robust, reliable infrastructure. However, trading firms aren't tech providers. Creating and maintaining the infrastructure required, networks, servers, IT departments and bespoke software, all takes vast amounts of money, time and expertise and the back office requirements of a growing firm could prove overwhelming. Added to that, many resellers don't themselves have a substantial infrastructure in place to support their clients.
The solution
The solution is obvious: outsourcing. CRMs are complex systems and the infrastructure required to make them work requires a dedicated, specialist team. The key to finding the right company to work with is to scour through customer reviews and online ratings to discover a company that offers an A-Z service. In addition, given you're opting to outsource, your CRM should do it all, from KYC, to client profiles, from automatic reporting to client communications.
Our CRM does all the above and more and stores data on secure servers, we provide the technical support required to keep everything running smoothly, and our systems are incredibly reliable. All we do is create CRM and back office software, we're not a broker, we're a software provider. We're experts in our field and we offer 24/7 support.
Don't waste time and money trying to do it yourself. Find an expert.
To sum it all up
Much of the marketing and reputational effort you'll have to make will take time. As Forbes puts it, go the extra mile, respond to your clients and be consistent in your dealings. However, FX Back Office can immediately address many of the challenges faced by a forex brokerage. We can provide you with the tools you need to perform your daily tasks with efficiency and accuracy. We can help you to support your clients, ensuring they remain happy and engaged while also helping to drive sales. We can provide the critical, specialist infrastructure you need for your systems, allowing you to work worry free. We can help you with your reporting. We can do all of this, and more.
Look no further, your solution's here.