Blog
Customization is king - differentiate yourself with FX BACK OFFICE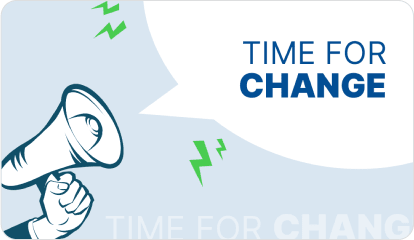 While many forex crm providers choose to sit on the side lines collecting their monthly license fee - never having developed anything other than their core software - we at FX BACK OFFICE operate differently. We constantly develop and add value to our CRM - what you may have saw 6 months or a year ago is completely different to what you see now, and 6 months from now - will be a completely different ball game. We don't develop what we believe is good for you. We develop what we know works, what clients ask for, what we see working from the inside. We research and think outside the box . There's no room for complacency at FX BACK OFFICE
We understand how important it is for your brand to stand out from the rest- not only in terms of design, the registration process and the client area, but also in terms of the importance of the back-end (or back office) functionality, ease of use for employees, and differing work flows from company to company.
Regulatory requirements from jurisdiction to jurisdiction differ tremendously - as do the set-up processes and work flows between regulated and non- regulated companies, and the general wants and needs from broker to broker. All of these factors contribute to the success of a brokerage. There is not a one-size-fits-all model when it comes to forex back office software.
THE HISTORY OF CHANGE
As months turned into years, and tens of brokerages turned into hundreds, each and every time we on-boarded a new financial entity we saw that no two brokerages were ever the same. Every brand wanted something different, and we were happy to oblige. Before we knew it, we were supporting hundreds of different models and work flows and providing forex crms all over the world.
The single most important factor which enabled us to gain worldwide recognition (aside from the tech) was the ability to change and adapt our forex crm software as and when needed. And so we kept doing it.
WHAT WE CUSTOMIZE
Over the years, we've developed numerous work flows for different areas of our CRM. There are tonnes of existing workflows for you to choose from relating to finance, documentation storage, the IB/affiliate area, client experience and registration. We want our clients to have as many options as possible. You have the choice when onboarding to turn certain work flows on or off, or develop something completely unique for your client journey.
We could sit and write a list of things we've customized over the years, but it wouldn't make for a good article, or even interesting reading for that matter! Instead, we invite you to use your imagination. Need something specific for your IBs that no one else has? Done. Want to find your big depositors easily or utilize voip services in ways you've never seen before? No problem. Need a specific report or mass action we don't already provide? Happy to do it. Further atomization needed? No worries. We've done customized projects of all sizes and aren't afraid to get our hands dirty!
We have dedicated an entire section of our ticketing system to custom developments. You simply need to come up with an idea and send it to us. We clarify what you need, see how it fits into your workflow via every angle, and then tell you the time and cost (if applicable).
If you've got an idea but are not quite sure how to get it up and running, our support agents can assist you over Skype or phone. Due to the vast experience our team have in forex, there's rarely a development they can't bring to fruition.
The bottom line is - that as your forex crm software provider- we are here for you. We work with you and not against you. Your success is our success and customization is key to that.
Talk to us today about your vision for your brokerage, and let us turn your dreams into reality.