Blog
Business reporting and its importance in decision making
Helpful advices
05 December 2022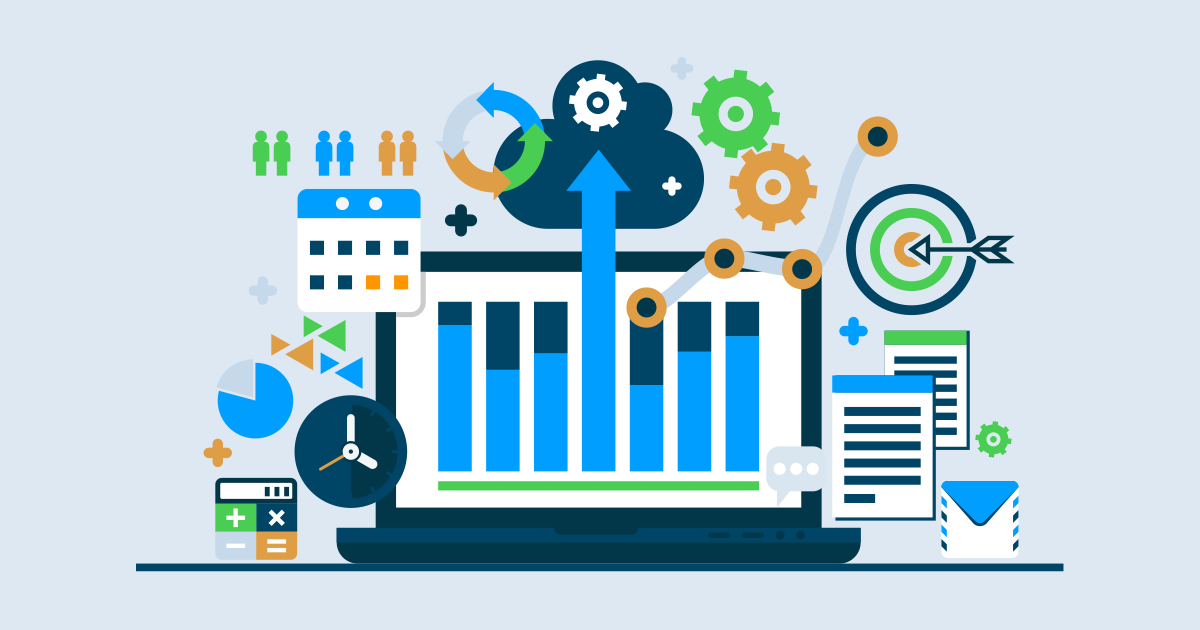 Accurate data is vital when it comes to making critical business decisions and comprehensive reporting tools are an incredible resource.
No business can operate without accurate data. We rely on data and the insights found within it to forecast our performance, future sales and revenue. We can find problems within our business, identify weak points and discover new opportunities. From budgeting to marketing campaigns, data lies at the core of every business decision, and business reporting is how we can quickly and accurately uncover, display and leverage that data. Through a series of case studies, Harvard Business School has highlighted the importance of data when it comes to identifying what products should be focused on, and what price points should be set, its usefulness in the creation of corporate culture and much, much more. Earlier in the month we talked about a series of common problems faced by forex brokers, here we'll focus on the importance of reporting and how a CRM can help.
CRMS: The ultimate business reporting tool
A powerful CRM, such as our specialized forex CRM, is a remarkable tool when it comes to business reporting. CRMs by their very nature contain vast quantities of data waiting to be leveraged by savvy business owners. Here, we take a look at how businesses can make informed decisions using the data they already have at their disposal.
Concise, visual, delivered
Before we get into it, let's state the obvious. Great reporting needs to be concise and/or visual. Delivering information in easily consumable reports is key. The reports need to be understandable and easily open to analysis. They also need to be delivered to the correct person within your company in a timely, organized manner. Automated systems are a great way to achieve this. Decision makers can decide what they want to see and when they want to see it and then leave it up to the CRM to automatically generate and send out the reports they need.
Setting of targets
Setting KPIs, other benchmarks and goals helps all your stakeholders understand where you need the business to go. This in turn will help them focus on their tasks, i.e. how they can contribute most effectively. Performance reporting can help you see how you're lining up against you pre-determined targets, quickly enabling you to understand what actions need to be taken across the business and providing clear, demonstrable numbers to everyone involved.
Focus on the micro … if you need to
The more detailed the reporting, the deeper you can dig into the workings of your business. It's great to be able to get fast overviews – and a good CRM can certainly do that for you – but the key to great reporting is being able to generate information about specific parts of your business, down to the performance of individual products, or sales within granular sections of your client base. Granular reporting lets you deep dive into selective parts of your business, potentially allowing you to find areas of underperformance, areas where costs could be saved, or underserved parts of your client base. These insights can be particularly useful for your marketing department.
Identifying trends or currents through business reporting
Buried within your CRM are trends. Steadily increasing or decreasing sales, numbers of clients, costs and more can all be easily uncovered through systematic reporting. Clearly presented, this data can help you identify trends or currents within your business, and possibly the industry as a whole. As a result, you can take steps to remedy the problem, to introduce new products, or move in a particular direction to capitalize on the trend. All of the above can help you address your clients' needs, helping you to retain customers and reach out to potential clients as well as helping you allocate budgets and push, or step back, from certain areas.
Financial reporting
This might seem obvious, but a great CRM should be able to tell you exactly where your cost centers are and what services or products are your biggest earners, all in incredible detail. Understanding all these factors will help you stay on track when it comes to your targets for revenue and profits. They'll also help you to understand why you're going to hit or miss your projected targets, allowing you to take the appropriate action.
Operational reporting
Operational reporting can help you understand the day-to-day issues you might be facing. Be it a shortage of supplies, delays in producing your products or meeting client deadlines, your CRM should be able to produce whatever reports you need, allowing you to understand the challenges you're facing. This way, you'll have clear, timely information to allow you to find solutions within the company and to address issues before they get out of hand. An earlier blog post delved into how a wide range of automated systems and procedures can help you to save time and money when it comes to business reporting and more.
Business reporting - final thoughts
From helping you to set your targets, to supporting the creation of budgets and the monitoring of KPIs, business reporting is absolutely vital for the smooth, successful operation of businesses of all types. A second HBS article highlighted how data is being used in a range of leading companies across numerous sectors, for very different reasons. In short, data, and becoming more data driven in general, can help you discover problems, but also find solutions. In-depth reporting can uncover opportunities that might otherwise have been missed. Reporting is often considered a dry, dull part of operations, but truly vital insights can be found within, insights that can help you achieve remarkable success.
Discover just what our customizable forex CRM can do for you by requesting a demo today.