Blog
Achieving next level efficiency
Helpful advices
04 July 2022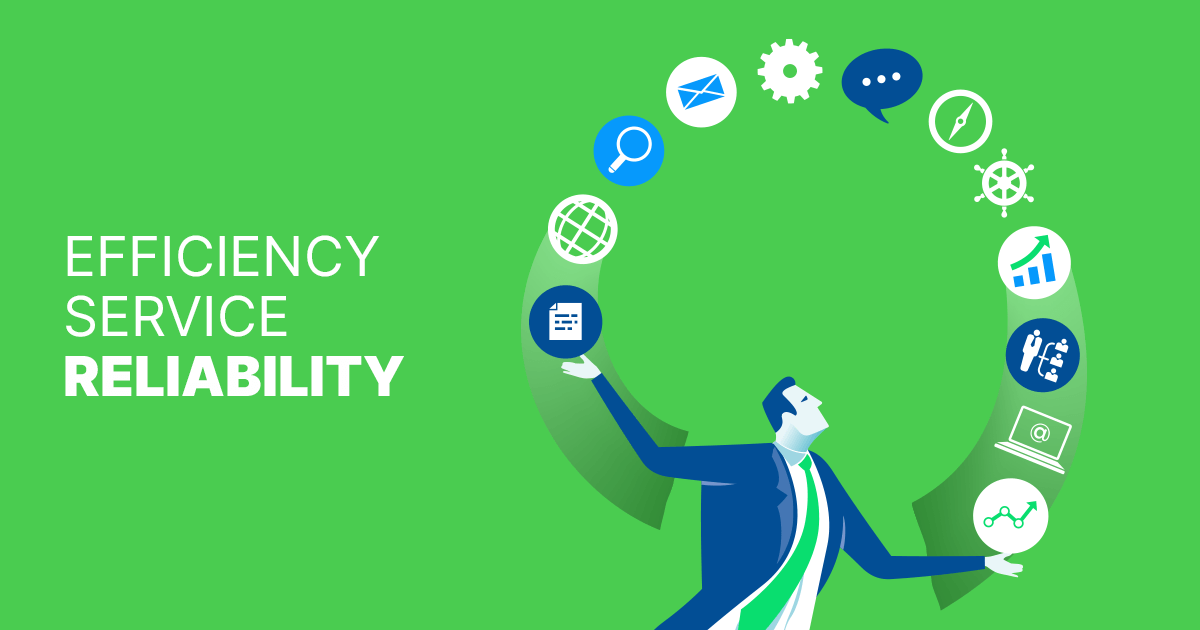 An efficient back office can drive productivity and increase efficiency across your business.

No company can thrive without a manageable, comprehensive back office support structure and an experienced, capable team. Across a wide range of businesses, CRMs are invaluable tools when it comes to managing everything from logistics to human resources, accounting and much more. Our forex CRM generates immense amounts of tailored data, allowing your company to drill down into the fine details and understand exactly what's happening in your business.
Streamlining and improving back office tasks through a CRM will drive success, identify issues early on and help you to smooth out your operations and address any inefficiencies or pain points within your business.
Key areas
Contemporary CRMs, including forex CRMs, are vital tools that safeguard the day-to-day operations of businesses of all sorts. The activities they assist with aren't glamorous, but they're absolutely essential to a business and can help to ensure that the nuts and bolts of your operations are handled efficiently, allowing your staff to get on with the important job of making money.
Back office tasks
Back office tasks can vary depending on the nature of the business. As a CRM developer, we understand that the needs of one business might not translate to another, however, many back office tasks are universal. Recruitment, maintenance, IT support, inventory, document management, client relationships and client support are just some of the areas covered by contemporary CRMs and that are considered as "back office".
Back office staff should have a proactive approach, anticipating issues and taking action to address them. With the rise of outsourcing, many companies are looking for skilled back office workers, and the need to outsource often arises as a company may not believe that they have the software and skilled staff required to fully manage their back office activities.
Here's where we come in.
As an independent forex CRM developer, we understand that each and every client has different needs. As a result, our CRM developers created a flexible, modular forex CRM that's designed to be customized from the ground up, to give businesses the tools they need to achieve success. We provide what is essentially the engine that drives the business and allows staff to focus on their main roles rather than struggle with inefficient systems.
With a reliable, intuitive back office to support team and structure, front line staff, those with a direct relationship with customers, can do their job safe in the knowledge that the company's infrastructure is sound.
This also extends to our Client Cabinet for desktop and mobile. Easily accessible and highly intuitive, the Client Cabinet allows brokers to quickly and easily understand what's happening at any given time and provides a simple interface covering a wide range of administrative functions, including KYC, various marketing functions and a wide range of creative tools.
Digitizing and automating
Many back office tasks can be digitized or automated.
Consider your back office operations. They are all typically repetitive in nature and they generate vast amounts of reports and forms. Through our Client Cabinet and CRM, documents can be stored digitally, reducing the time (and space) taken to process a wide range of activities.
We can also help you to automate various functions, from campaigns to contact emails, to notifications and more. The end result is a much more efficient, reliable environment which will save time and ultimately, money.
Outsourcing
Many companies are turning to outsourcing to cover their back office needs.
Outsourcing various elements of your back office tasks, such as KYC or legal, can help a company in a variety of ways. These activities often require considerable resources and specialisms that a company may not have in-house, a viable option is to find specialists and to outsource.
The main benefits of outsourcing are as follows:
· Savings: Relying on an external company to undertake back office functions frees you from hiring staff and maintaining teams, thereby reducing costs.
· Experts: Outsourcing allows you to rely on specialists with experience and a track record that might be challenging to replicate within your own team.
· The latest technologies: External companies specializing in back office tasks are likely to benefit from the latest technologies, freeing you from the need to invest in additional hardware or software, the costs of which can be high.
Efficient back office operations, including customer support, can help companies keep their promises to customers in terms of delivery of goods or services, general support and much more. A well-working back office can dramatically reduce delays caused by admin issues. All of which can result in happier, more engaged customers.
In addition, the lines between back office and front office functions are increasingly blurred. Customers expect timely updates on a wide range of administrative functions, such as delivery of products, account updates and payments. A specialized back office support company will be able to deliver everything a customer needs, freeing up your staff to do their jobs more efficiently.
What can you outsource?
Companies can outsource a wide variety of business functions, including order management, issuing and delivery of invoices, receiving payments and receipts, expense reporting and general accountancy.
All of these ancillary functions require resources and generate costs, much of which can be offset when working with a specialist company. Outsourcing removes the need to make investments, hire staff and manage the various processes. It also allows you to mitigate the risks involved with having non-specialist staff take on these operations.
Re-imagining your back office tasks can dramatically increase efficiency, save costs and drive you forwards.
Contact us today to discover how our innovative CRM and other systems can help you streamline your business.